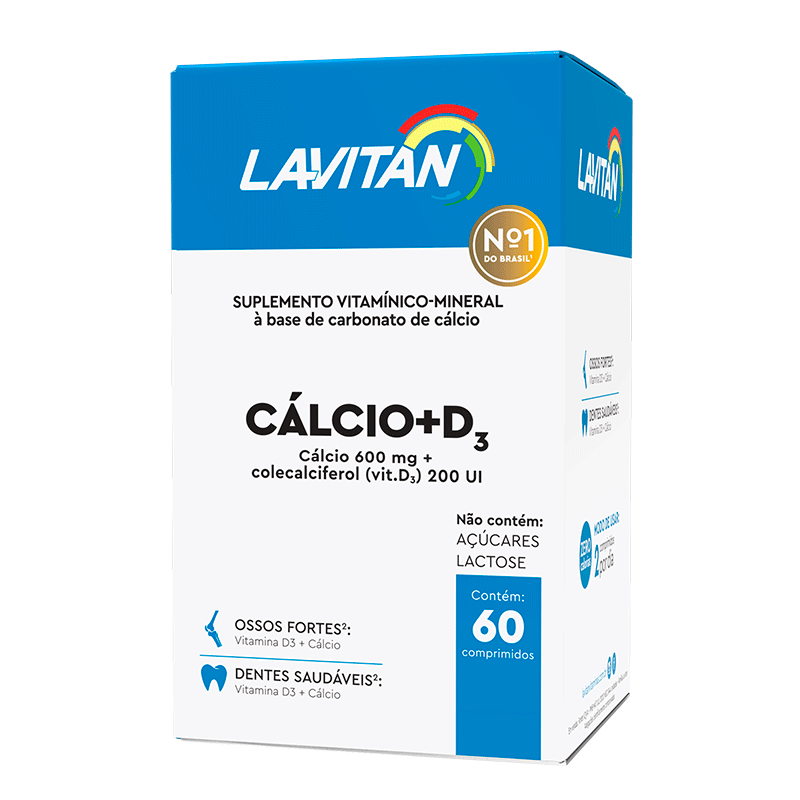 About

Calcium and Vitamin D3 supplement that improves elderly's health.

Benefits

Antioxidant, healthy teeth, strengthens bones.

Presentation
2.46 g portion (2 tablets)

Amount per serving

%DV(*)

Carbohydrate, of which:

0,0 g

Sugars

0,0 g

Calcium

600 mg

60

Vitamin D3

5,0 mcg = 200 UI

100

"It does not contain significant amounts of calories, protein, total fats, saturated fats, trans fats, dietary fiber or sodium." *% Daily values ​​based on a 2,000 kcal or 8,400 kJ diet. Your daily values ​​may be higher or lower depending on your energy needs.